Rugby World Cup: Who Are The Missing Players?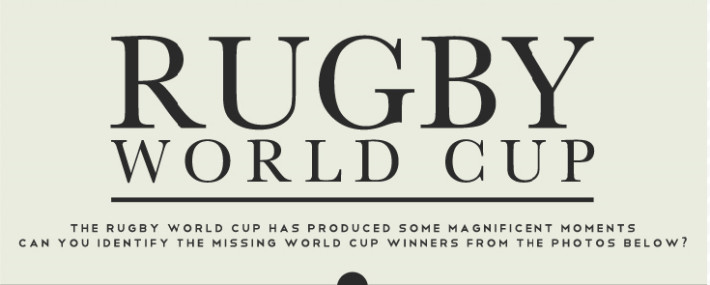 With the 2015 Rugby World Cup here we thought we would test the knowledge of rugby fans by asking them to identify the former world cup winners celebrating with the Webb Ellis trophy. Their are 14 winners to identify and the answers can be found at the bottom of the infographic. We have also included some key statistics from each world cup for readers to enjoy. We hope you enjoy the quiz and more importantly enjoy the world cup itself.
Feel free to let us know who you did in the comments at the bottom of the page and also share with your friends to see how well they can do.