10 Last Minute Christmas Gifts For Your Wife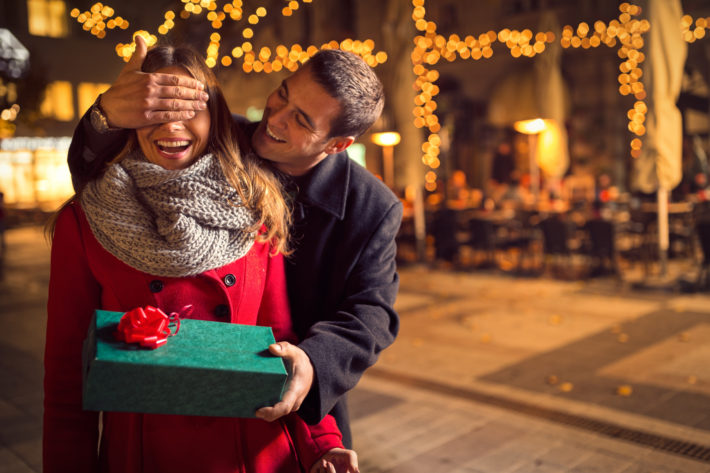 December is often the busiest month of the year for many people, and fitting in all those special festive events like school concerts, Christmas parties, tree decorating, extra food shopping and earlier deadlines at work as the holidays loom can really stretch your diary and time management skills.
No wonder then that you may have got this far through the month before realising that you haven't actually got your wife a Christmas gift yet! If this sounds like you, then now is the time to take action, while there is still enough of December left for Santa to see you right.
If you need some inspiration take a look at these ten fantastic gifts, all of which are only one click away.
Pamper gifts
One of the joys of Christmas is getting a seriously indulgent present – something you really want but would hesitate to buy for yourself. Going down this route is a sure fire way to make your wife's Christmas truly amazing. Search for spa days on the Virgin Experience Days site, for some great deals all around the country. Most are for two people, so she can choose to take you or a friend to share this luxury gift.
Alternatively, go for a special boxed set of her favourite perfume. Hint – check the name on the bottle that gets used the most on her dressing table. There's definitely something extra special about having the same scent carry through from body lotion to perfume. Boots has a good range to choose from.
Arty gifts
Long lasting Christmas gifts include anything on canvas or in a frame. For the ultimate unique gift, choose a special photograph and have it made into a canvas for your wall via Pixa Prints.
If your wife is more a practical kind of person, check out Pixa Prints for details of how to order personalised items from coasters to iPad covers. This is a special way to capture happy memories of events, places or people.
Gourmet food
Forget the high street box of chocolates – eatable presents need to be that little bit more special. Look no further than Artimondo for gourmet chocolate gifts any sweet-toothed woman will love. The Artimondo range includes high-end chocolate bars and fun items such as chocolate cameras and toolkits.
On the other hand, nostalgia fans will adore getting a festive hamper gift from Betty's. The traditional wicker hamper is packed full of festive cakes, treats and teas – a real indulgence.
Gadgetry
Satisfy the Christmas wishes of the geekiest of girls with a VT headset. Hawkins Bazaar sells those, along with a variety of unusual Star Wars items, toy drones, and more.
Alternatively, why not treat her to a portable Shiatsu massage pad? These are heated for comfort and easy to use on any chair or sofa, so you may find that your wife never moves from her seat again! These are available at Red5.
Wearable
From silk to wool, wraps to snoods, upmarket hats and scarves from Debenhams make cosy Christmas gifts, while Florence Scovel Jewellery offers unusual chokers and bracelets that will both please and surprise her.
It's not always easy to find time to buy Christmas gifts for loved ones, but with so much available online and fast delivery schedules, it soon becomes a much more manageable and enjoyable task.