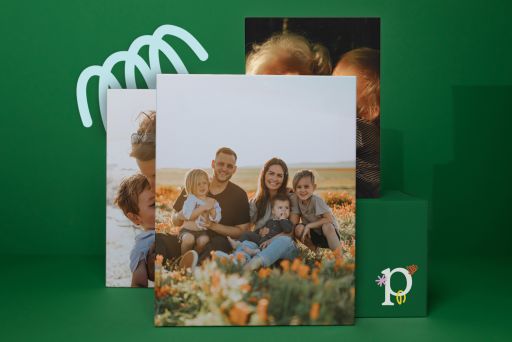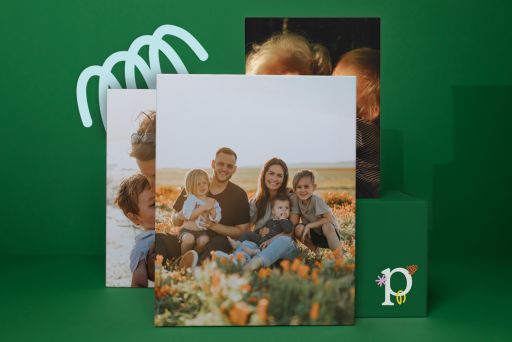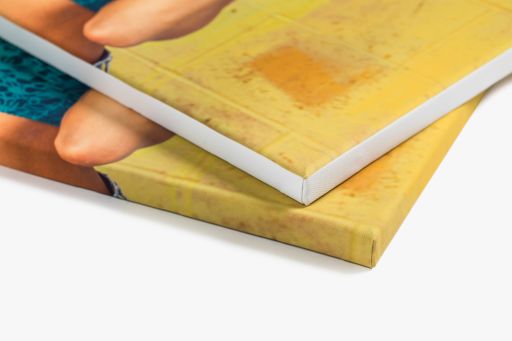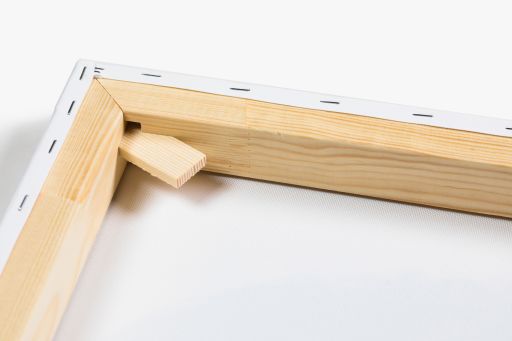 Canvas Prints
100% satisfaction guarantee
Ready to ship in 24 hours
Quality poly cotton canvas
10 colour print process
Hanging kit included
Choice of edge finishes, image wrap or coloured sides
18mm or 36mm frame options
Classic cheap canvas prints (cheap doesn't mean low quality) printed and hand stretched in our UK lab. Every canvas print features our 100% satisfaction guarantee.
Square
| | |
| --- | --- |
| 20cm x 20cm (8in x 8in) | £6 |
| 25cm x 25cm (10in x 10in) | £12 |
| 30cm x 30cm (12in x 12in) | £15 |
| 40cm x 40cm (16in x 16in) | £19 |
| 50cm x 50cm (20in x 20in) | £29 |
| 60cm x 60cm (24in x 24in) | £36 |
| 75cm x 75cm (30in x 30in) | £71.87 |
Rectangle
| | |
| --- | --- |
| 30cm x 40cm (12in x 16in) | £16 |
| 40cm x 50cm (16in x 20in) | £22 |
| 40cm x 60cm (16in x 24in) | £24 |
| 50cm x 75cm (20in x 30in) | £29 |
| 60cm x 91cm (24in x 36in) | £47 |
| 75cm x 100cm (30in x 40in) | £70.80 |
Delivery information and costs for this product range;
Parcelforce Tracked Courier Service
Estimated 2 to 3 days
from £9
Courier - Parcel Force - Channel Islands
Estimated 3-4 working days
from £18.60
Courier - Ireland Tracked service
Estimated 2 - 3 Working days
from £9
Instore Collection - Banbridge
Mon-Fri 9am -3.30pm
from £3
Courier - Priority
Estimated next working day
from £9
Courier - Parcel Force - Highlands & Islands
Estimated 3-4 working days
from £18
Customer reviews
5/5
Based on 363 customers
Great product fast delivery

This is the first canvas I've had from Pixa and I'm pleased to say it is excellent and definitely worth the price which, even with postage added on, seems very good value for money. As usual, very prompt service and good packaging.

Great picture I had a little difficulty putting it together as I'd picked a collage. I'd picked wrap image but the picture came with clear edges. All in all a good product.

Arrived quick and a perfect product. Great!

Classic canvas recommended by chat on phone & quality & price we're excellent

Had canvases done elsewhere but the Pixa quality was far better and a lot cheaper! Would highly recommend

Very easy to order and quick delivery. The quality is first class. Highly reccomended.

Came really securely packed with lots of bubble wrap and the design I created came across really well on the canvas.

Highly recommend the calendars made a mistake and they quickly fixed it

Delighted with the small 20x20 canvas Great value for money without the need to use codes, have already put in a bigger order!

Ordered with the promise of 24 hour dispatch in time for Mothers' Day, it took a week to arrive

always been happy with the quality and speedy delivery

Print is great, speedy delivery, can't fault the canvas. I made a error on frame thickness, and swiftly sorted out. My fault and not pixaprints. Really pleased with service.

Super product of fantastic quality.

The design function online was so easy. I loved that the option was there for the image to wrap around the sides or not. Packaged very carefully with lots of bubble wrap so it didn't slide in the box. Got frequent and detailed updates on the products creation too. Really happy with the whole process and for the lowest prices of all the other companies I looked into.

Outstanding

Found the design bit fairly easy, although would of liked being able to zoom the photo out a little. That being said, I love my canvas and it has pride of place in my home in my hallway.

Fast delivery. Good quality product

Gorgeous canvas, the photo quality simply great. Looks gorgeous in our new home. Thank again pixaprints!

Again quality materials used, very quick service, packaged well and will be using the service again and again!

I got this as a gift, for the first time from pixaprints. Really good price and quality was top class! My friend loved it - she cried!

Love my canvas, fantastic all round product and service ????????

Very easy to use site . Fast delivery . Extremely pleased with the item.

Very happy with the canvas and would order from here again.

Great product at a great price. One very happy customer

Nice product, I will get it again!

Can't fault these at all, they keep you updated at what stage it's at so you can keep an eye on things, they are very speedy, I didn't think I'd get it in time for Christmas as I ordered it 2 weeks before Christmas (as I forgot to do it) but it got here in time, did use canvas champ before and what a let down. I highly recommend these, in future I will always use these for my canvases. Thanks guys, keep up the good work.

I was really impressed by the quality of my prints. The frames are excellent and come with a good quality hook system too. And all that is at a very good price. I'd recommend to anyone.

great product, exactly what I needed

The Canvas prints are fantastic and came with wall mounting brackets. This is the 3rd lot I have had done and the all look brilliant - I won't be looking for any other suppliers in the future and will be staying with Pixaprint.

Pixaprints were the only canvas printers that would accept a high quality, pixel dense digital file. The affordable price was a surprise, as was their turnaround time (less than half that of other leading online printers) But most of all the quality of the end product was top notch. It was a personal birthday gift & the reaction of the recipient was out of this world. I have no hesitation in ordering from Pixaprints again

Highly delighted with my canvas.

Great product extremely happy.

Brilliant service n very prompt

Nice product and a reasonable price

I was nervous ordering from a canvas company that was cheaper than I could find elsewhere and had less reviews, but wow I was pleasantly surprised. The quality of the canvases were beautiful, I couldn't fault them and the service was great, they update you every step of the process. The canvases arrived fully bubble wrapped and extremely safe/quickly. Thanks Pixa Prints!

Just what I wanted and quick delivery too

As always the service and quality on my lates order was 1st class. We have many photos adorning our walls now all printed to a very high standard.

The quality of printing was great, everything about it was great. it came on the day it was suppose to come and that was also great.

Love it and didn't have to wait long for it to arrive ,wish I had it framed but that was an after thought ,will definitely go with Pixaprints again.

My original canvas got damaged, so wanted a replacement. So glad I chose pixaprints , brilliant web site so easy to order , very reasonable price too. Quick delivery and notified every step of the way. Will definitely buy from again

Great canvas ! Great value for money

Great value for money. Quality product and service. Highly recommended.

Great quality and delivered in fair time under difficult circumstances

Product was great. Easy to use site and allowed me to set up my picture just how I wanted it unlike over companys that had restrictions.

Excellent condition and quick delivery too. Will definitely be ordering more soon.

Great quality for the price. Planning to buy another one next month.

Perfect gift, fast delivery would definitely use again

Quick and easy to order really pleased with the results

Lovely prints look great grouped together on the dining room wall.

Very happy with the canvas. Easy to order

Tremendous quality just what I asked for looks great

Really quick processing and delivery, and excellent quality

My canvases turned out perfect , and the packaging was excellent

Bought as a present, looks stunning on the wall

Wonderful quality print, easy to upload image, simple ordering. Very well packaged and speedy delivery.

Great Product, really happy with the results. Couldn't have asked for better and at a great price

BRILLIANT PRODUCT LOOKS FANTASTIC ON THE WALL WOULD RECOMMEND

I have ordered a few canvas prodcuts now and every one has been perfect - high srtandard printing

It was very simple to make the order Product arrived well packaged and on time

Excellent service, this is the third canvas I have ordered and they have all been perfect. Had a few queries this time round, very fast response by both phone and email.

I am over the moon with my canvas prints. I had ordered two before and was so delighted I was straight back onto that computer to get more printed. Colours very vibrant, it will depend on the quality of your prints in the first place though! Delivery was super quick also.

This was my second order with Pixa. The first was for a couple of A2 calenders not long before christmas. Arrived quickly and efficiently. More recently a canvas print ordered - unsure if the whole picture was in the frame. Emailed Alister who was quick to reply that the picture was going to be ok. True to his word it was and arrived 4 days later.( put photo on system Sunday night arrived Thursday morning and with tracking info given followed the order to my door).

Quick and easy to use website. Fantastic colour and canvas quality. Prompt delivery as promised Very happy with product and service Highly recommend Thanks happy customer

Delighted with the print - good website that even I ( techno dumbo ) could cope with - item arrived on time, beautifully packed - well done and thank you Heather

I would definitely recommend to my friends very quality and quite delivers
100% satisfaction guarantee
High quality printing
Fast delivery ,
shipped by Tuesday 5th
More about Canvas Prints
Canvas prints are a great way to get your best images off your camera and on to your wall for everyone to see and enjoy. Celebrate an anniversary with your favourite wedding photo or create a collage of your favourite moments with your kids if you're struggling to pick just one image. Why not surprise a friend for a special birthday with memories they'll love? Or how about scanning your child's artwork to create their very own professional-looking masterpiece. There are countless possibilities for ways to create a unique and beautiful design using your very own photos. Each canvas is guaranteed to become a talking point and will allow your fondest memories to take pride of place in your home.
Our cheap canvas prints are hand-stretched by our order finishing team in the UK. The canvas frames are made from pine wood, which are tensioned by hand for a tight canvas that will not sag over time.
How we print your canvas
Your photos will be printed on a high-grade, poly cotton canvas material using a 10-colour print process for greater depth of colour. Our print process uses sRGB colour profiling to ensure a close match with how your photo appears on screen. With a range of sizes to choose from, in square, portrait or landscape options, you can create a product that suits your needs perfectly. Each canvas print comes with a free hanging kit so you can display it as soon as it arrives.
Caring for your canvas print
The pigment ink used is guaranteed to last for over 50 years although we recommend hanging your canvas in areas not exposed to direct sunlight and not above radiators. To clean your canvas use a soft lint free micro fibre cloth and give it a very light dusting, no water or chemical is needed.
Popular questions about canvas
Yes, the classic canvas prints come supplied with a free hanging kit. Simply attach the hanging kit to the canvas and attach the bracket to the wall using the nails provided.
After you select the photo for your canvas you will be able to adjust how the photo is cropped. To do this click the zoom in and out icons and drag the photo on screen. The canvas will print as shown in the design tool.
Depending on your chosen delivery service, your canvas will arrive within 2-3 working days. We aim to print all canvas prints within 24 hours of receiving the order.
All our canvas prints are made in the UK in our own factory. We take great pride having our own factory, it allows us to ensure we only produce the best canvas!
We offer two types of canvas frames, 18mm and 36mm. When you are designing your canvas and selecting your photo you can change between 18mm and 36mm options. The preview will update to show how your photo will appear.