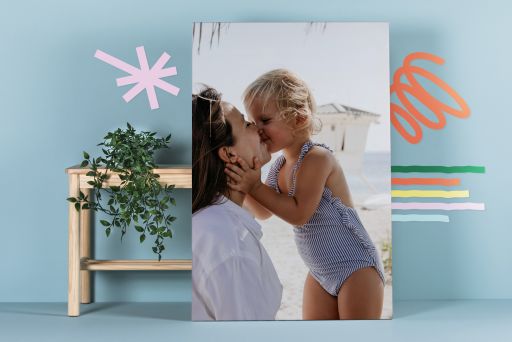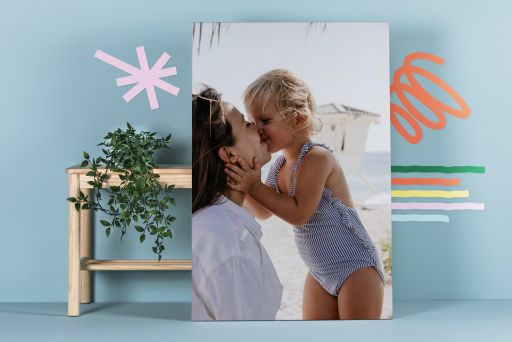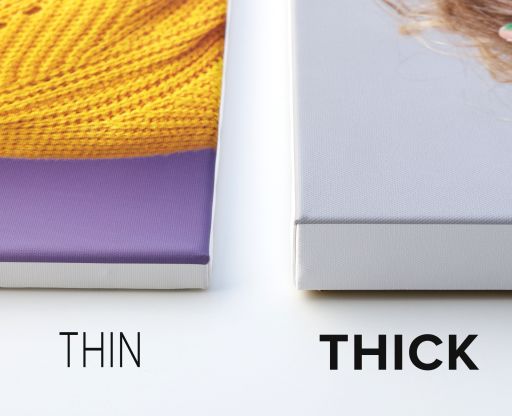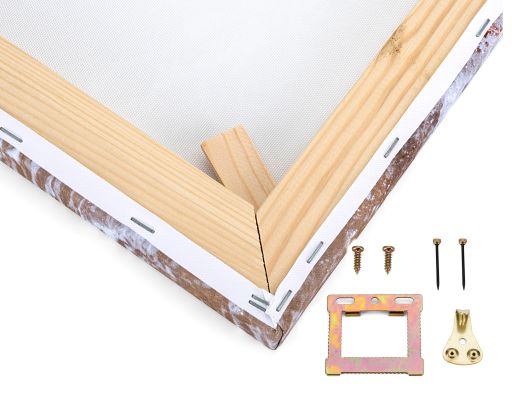 Large Canvas Prints
100% satisfaction guarantee
Got a big room? Go big with a large canvas print. Pixa Prints offer a wide range of sizes up to 30 inch x 40 inch so we have you covered.
Extra large sizes available, 30inch x 40inch
High definition 11 colour print
Hand made in the UK
18mm or 38mm frame options
Fast delivery
Select printed sides or white
Delivery information and costs for this product range;
Parcelforce Tracked Courier Service
Estimated 2 to 3 days
from £9
Courier - Parcel Force - Channel Islands
Estimated 3-4 working days
from £18.60
Courier - Ireland Tracked service
Estimated 2 - 3 Working days
from £9
Instore Collection - Banbridge
Mon-Fri 9am -3.30pm
from £3
Courier - Priority
Estimated next working day
from £9
Courier - Parcel Force - Highlands & Islands
Estimated 3-4 working days
from £18
Customer reviews
5/5
Based on 74 customers
This is the first canvas I've had from Pixa and I'm pleased to say it is excellent and definitely worth the price which, even with postage added on, seems very good value for money. As usual, very prompt service and good packaging.

Classic canvas recommended by chat on phone & quality & price we're excellent

Highly recommend the calendars made a mistake and they quickly fixed it

Ordered with the promise of 24 hour dispatch in time for Mothers' Day, it took a week to arrive

Print is great, speedy delivery, can't fault the canvas. I made a error on frame thickness, and swiftly sorted out. My fault and not pixaprints. Really pleased with service.

Found the design bit fairly easy, although would of liked being able to zoom the photo out a little. That being said, I love my canvas and it has pride of place in my home in my hallway.

Gorgeous canvas, the photo quality simply great. Looks gorgeous in our new home. Thank again pixaprints!

Very easy to use site . Fast delivery . Extremely pleased with the item.

Very happy with the canvas and would order from here again.

Pixaprints were the only canvas printers that would accept a high quality, pixel dense digital file. The affordable price was a surprise, as was their turnaround time (less than half that of other leading online printers) But most of all the quality of the end product was top notch. It was a personal birthday gift & the reaction of the recipient was out of this world. I have no hesitation in ordering from Pixaprints again

Highly delighted with my canvas.

SO easy to design and quick to receive, including when I made an error and asked for it to be amended just when it went to print. Very polite and efficient service to make the amendment. All in all, a great item, as always.

Great quality and delivered in fair time under difficult circumstances

Great quality for the price. Planning to buy another one next month.

Quick and easy to order really pleased with the results

great product fantastic service

Tremendous quality just what I asked for looks great

My recipient loved it ...fast service and quality item

Quick and easy to use website. Fantastic colour and canvas quality. Prompt delivery as promised Very happy with product and service Highly recommend Thanks happy customer

Excellent quality with one of the best prices I found. Packaging was superb and will be buying again from Pixa Print.

Finally, we got what we have been searching for 6 months))) nice, bright, big picture with a beautiful view!!! The photo we took in Ireland))

I'm so glad I chose pixa prints to turn my favourite photo into a canvas. I can't wait to put it up. I've had so many compliments about it already from family members. I would definitely recommend pixa prints to anyone wanting a canvas.

Great quality canvas it arrived very fast

The quality is fantastic. Speed and efficiency of service, outstanding. I bought this for a gift to my husband, for our 2nd wedding anniversary. He loves it. Thank you pixaprints. ????????

Very easy to upload and arrange the photo. Ordering very simple and totally amazed with how great you made my photo look.

Yet again very happy with product do amazing job very easy to talk to great service..

Great quality for the price, fast delivery

Love it and about to order another one with a different picture

Love this canvas, looks great on my wall, only thing i would say, is that it needs more staples at the back, i have stapled myself so its more secure.

As always happy friendly staff that go out of their way to do what you want and deliver even on a small time scale. Perfect end product as always
100% satisfaction guarantee
High quality printing
Fast delivery ,
shipped by Tuesday 5th
More about Large Canvas Prints
Large canvas prints make or break any decorative plan.
Enter a room, any room, and something, equally mundane or interesting catches your eye. Interior home designers use this natural human instinct of the need to focus by attracting the viewer to colourful, unusual, interesting- or seem out of place.
Whether it's through wall art, vibrant colours or minimalism, there is usually a centrepiece. Art is subjective, but large canvas prints and paintings are a proven technique to attract attention.
How large should a large canvas print be?
There are no set rules, but as guidance, at least a third height of a wall would be considered large.
An 8-foot high wall could easily cope aesthetically with a 30" canvas height. An extra large canvas print is usually reserved for taller, wider walls. (right justify and add pic showing different size prints)
What's more important to canvas printing is the topic of the image and its resolution.
In printing, the resolution is determined by pixels. A pixel is a single point in any picture. When represented in a photo, it's usually square-shaped. Each pixel has a designated colour, and when the pixels are combined, they form the overall image. Consider the parameters of your piece.
The number of pixels depends on size, resolution, and viewing distance. 300 DPI (dots per inch) is commonly used for smaller images intended to be viewed closely.
Whereas 150 dots per inch are usually adequate for a poster of 900mm or so. The more pixels, the greater the detail, but also the higher the cost of reproduction. Our largest canvas prints are 76 x 101cm (approximately 30 x 40") though we appreciate the need for even larger (watch this space!).
A personalised canvas is an inexpensive way to create a feature wall art that says something about you. Canvas size and shape can make or break artwork.
Pixa Prints provide a photo canvas in a host of dimensions. We print large canvas art either with or without a frame and square, rectangular or panoramic canvas print to order.
The ability to crop a favourite photo cleverly to create interest is an art in itself.
Create your next beautiful canvas with the help of Pixa Prints.