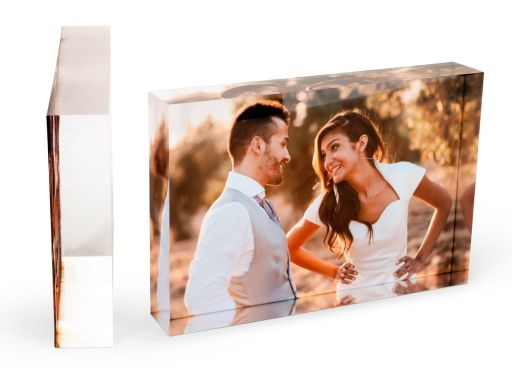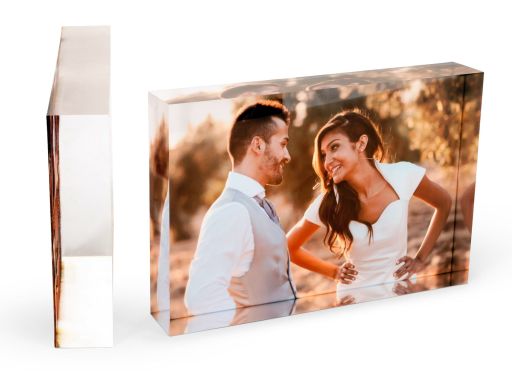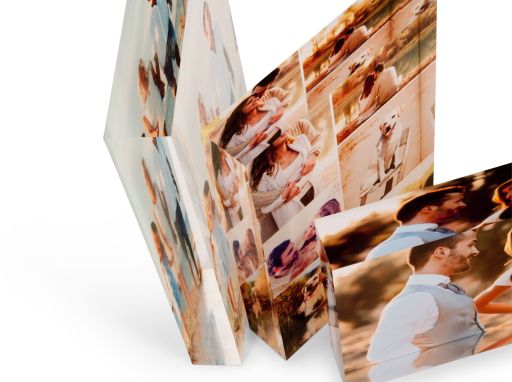 Personalised Acrylic Photo Block
100% satisfaction guarantee
Put your photo onto an acrylic photo block. A stunning modern gift produced onto a polished acrylic or we also stock custom photo blocks with wooden frames
3 sizes available: 7x5", 6x4" and 6x8"
25mm acrylic
Quality print
High polish finish
Delivery information and costs for this product range;
RM standard Non Tracked service
Estimated 3 to 5 days
from £2.99
Parcelforce Tracked Courier Service
Estimated 2 to 3 days
from £9
Royal Mail Special Delivery
Estimated 1 to 2 days
from £9
Priority Tracked - Royal Mail
Estimated 3 to 5 days
from £7.98
Parcelforce Tracked Courier Service
Estimated 2 to 3 days
from £18.60
Priority Tracked - Royal Mail
Estimated 3 to 5 days
from £7.98
Courier - Ireland Tracked service
Estimated 2 - 3 Working days
from £7.14
RM standard Non Tracked service
Estimated 3 to 5 days
from £2.99
Instore Collection - Banbridge
Mon-Fri 9am -3.30pm
from £3
Courier - Priority
Estimated next working day
from £6.60
Priority Tracked - Royal Mail
Estimated 3 to 5 days
from £7.98
Courier - Parcel Force - Highlands & Islands
Estimated 3-4 working days
from £18
Customer reviews
5/5
Based on 10 customers
I ordered 2 of these as presents. The process was easier on the computer than iPad as it was easier to drag and drop the hearts I wanted to add to the photo collage. I was able to edit the photographs so they were just what I wanted to see. The postage was VERY reasonable compared to another company I have ordered from. The delivery was extremely quick! I am still waiting for 2 I ordered elsewhere before I found your site!!! I wish I had ordered all I wanted from you and had found your excellent products earlier.

Really pleased with item. Was a little doubtful that the quality of my selected photo would not turn out too good as a message came up when uploading the photo that the resolution wasn't good. However when I received the final product it was just lovely. Photo is set in a way that can be viewed from all angles inside the frame. Very pleased with product and prompt service.

My nan used to be visited by a gorgeous ginger tom, and when she moved away she was heartbroken. So, as a birthday present, I got her this block with a photo of the cat, and she was delighted. Quality, concept and presentation is excellent.

Very pleased with this product which shows of my photo brilliantly.

This is a Christmas box for someone. Hope they like it as much as I do.

This item is of a good quality and I would buy again, well packaged. I had a problem with delivery from Royal Mail but the company were very quick to reply to emails and sorted this out efficiently, communication was quick, helpful and friendly

The block came very well packaged and it is a great product. I paid extra for the next day delivery and it came on time. Very pleased with this company. Thank you.

Really happy with this order. Fast efficient service. A pleasure to deal with.

I am deligted with the fantastic service I received from your team. I ordered the product at very short notice and yet your team was very accommodating - a pleasure to speak to! The product arrived quickly and was absolutely perfect - Great quality. Really, really pleased, thank you!
100% satisfaction guarantee
High quality printing
Fast delivery ,
shipped by Tuesday 5th