Christmas Gifts for New Couples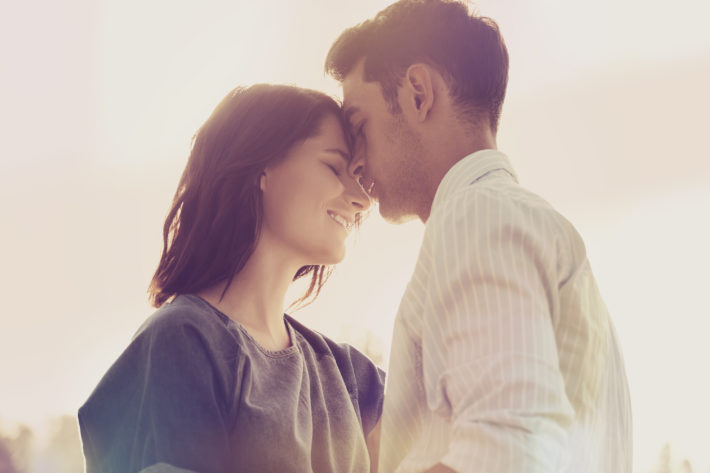 Has someone you know just started a relationship with someone new? Maybe it's your son or daughter?
If that's the case, then why not get them a thoughtful joint-gift for Christmas? You'll be surprised just how much is out there!
Don't worry if you're not sure what to get though, because we've compiled a list of fantastic goodies, guaranteed to put a smile on their face!
From personalised gifts and day trips to keep-sakes and tasty treats, there's all sorts of fantastic items out there.
Check out or comprehensive list right here;

Glamping Break (Featured on Johnlewis.com)   
Camp it up with style, because glamping is the new camping!
Forget about the muddy field and uncomfortable two-man tent, because glamping offers a much more luxurious stay at one of many hand-picked campsites across the country.
Spend the night in either a hobbit hut or insulated camping pod equipped with home comforts and cooking facilities. (some even include breakfast)
As each campsite is set in a beautiful and rural location, you can expect to see extraordinary views and plenty of amazing things to see and do.
Chocolate Tasting Evening for Two (From Notonthehighstreet.com)   
A perfect evening for true chocoholics. Let them take a journey of chocolate discovery as they taste their way through the world's best craft chocolate.
Over the course of the evening you will taste at least 10 different chocolates from around the world (with plenty of extra samples). Couples will also learn about the chocolate making process from cocoa tree to chocolate bar.
Guests will also be given an exclusive gift box of two chocolate bars and tasting notes to take home.
LOCATION: Prufrock Coffee, Leather Lane, London. Nearest tube: Chancery Lane or Farringdon.
DURATION: 90 mins (the venue is open later so you are welcome to stay longer).

Why not surprise the happy couple with a delightful canvas print? If you don't think they'd like a picture of themselves, why not include a picture of the family dog? Or even their favourite place?
Frames are made from pine wood stretcher bars, tensioned using professional methods which will ensure a professional finish. Frame thicknesses range from 18mm to 36mm.
Canvas prints also come in a range of sizes.
Made from beautiful Heavea wood, this personalised cheeseboard set is a great piece to have on display in the kitchen or on the dining table during social occasions.
The lid of the cheeseboard effortlessly slides out to reveal a storage compartment for two stainless steel knives with wooden handles, and a cheese fork.
You can also have it engraved with their names along with an important date or message which appears inside a rectangular frame.
Comedy Night Tickets (from Gettingpersonal.co.uk)
If the couple you're buying for prefer to be out and about instead of sitting at home, then why not treat them to a side splitting stand-up comedy club?
This voucher allows two people to enjoy an evening's comedy at a selection of some of the best stand-up comedy venues throughout the UK.
Whether they want to see an up and coming comedian or someone who's been on the circuit for years, they can!
Hot Air Balloon Trip for Two (From Virginexperiencedays.co.uk)  
Let the happy couple take to the skies together from one of over 100 locations nationwide as they enjoy the world from an unforgettable new perspective aboard one of Virgin's iconic red balloons.
They'll follow in the footsteps of the iconic Sir Richard Branson, as they take to the skies on a fantastic 60-minute adventure.
Make sure you remind them to take their cameras though, because there's sure to be some sensational photo opportunities.
Additionally, once they've touched back down, they will be able to toast their adventure in style with a glass of champagne (Also includes commemorative certificate)
View from The Shard and Thames Lunch Cruise for Two (From Virginexperiencedays.co.uk)  
The happy couple will absolutely love this spectacular lunch date with sightseeing twist.
Both a river cruise and sight-seeing visit to The Shard are included in the price of the package, on what promises to be a memorable day.
With the help of telescopes, they'll be able to see all of London's iconic buildings and gasp in amazement at the incredible sights.
Later, they will board a luxury vessel which cruises right along the River Thames. There, they will enjoy a two-course set menu while taking in London's waterfront sights.