Personalised Phone Cases
Stay on trend with personalised phone cases from Pixa Prints. If you're looking for a custom phone case with style and personalisation, we've got you covered. Well actually,- we've got your phone covered!
We supply personalised phone case covers to suit iPhones, from the iPhone 5 to the iPhone X/XS/XR and iPhone 11, while our Samsung Galaxy range covers the S5 to the S10. A personalised case with a favourite photo makes a great personalised gift for a loved one. Adding your own photo, whether an image or brand and the smartphone becomes a permanent reminder each time the phone is used.
100% satisfaction guarantee
High quality printing
Fast delivery
The perfect custom case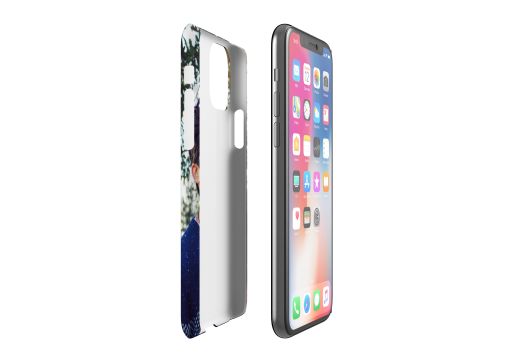 Slim fit and lightweight
We rigurously test and manufacture each case to ensure a precise fit to your iPhone or Samsung phone.
The material we use gives a durable hard case that is less than 12 grams making your phone just as easy to carry and use.
Perfect usability
A custom case is the perfect accessory for your phone. Pixa Prints use the best quality phone cases to ensure the buttons and connection ports are easily accessible and usable.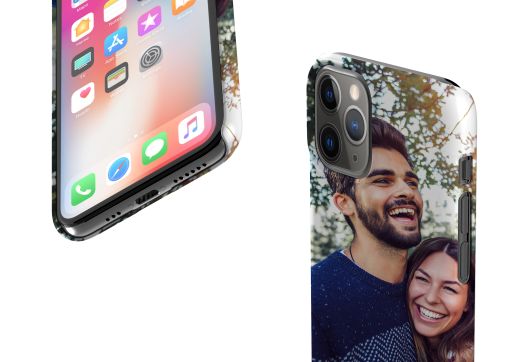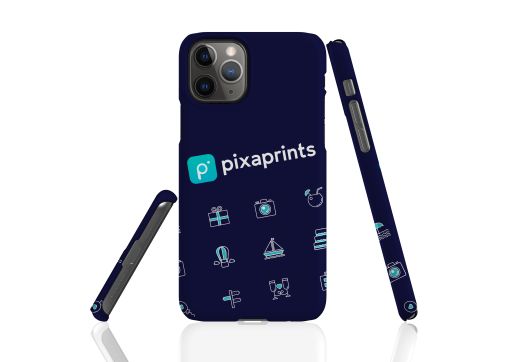 Branded custom phone cases
Not every case needs a picture. Custom branded phone cases are a great way to showcase your brand by placing your logo on staff or customer devices.
Customer reviews
5/5
Based on 766 customers
Amazing service dispatched really quickly and my case looks amazing

This is the second photo cover I have bought from you - great quality and no problem fitting

Looks amazing but doesn't fit the phone. I assume I've pressed s10 plus, will be ordering a replacement ASAP

I ordered my phone cover whilst I was away visiting my new born grandson after seeing that my daughter had ordered one recently. I ordered it whilst away for a few days and by the time I got home it had been delivered. The quality and service is very good and there was no way my case was going to get damaged as it was very packaged. I would highly recommend pixaprints and will definitely be ordering from them in the future.

First time ordering. Easy to download picture. From ordering to delivery took 2 days. Picture fantastic quality looks great Will use again.

I'm now on my third case. Generally lasting 8 to 12 months. Look great and protects the phone. Can be tight to get on/off but not going to fall off. Thin parts (around camera/switches) can be prone to being snapped but you wouldn't want them any thicker.

The service and quality of this product is amazing! Fabulous service! I have used this company several times and will use in the future.

I was amazed to place the order one morning and receive the cover the next. It was really easy to design using our own photo and v happy with the result. Thank you.

This is my second case from pixaprints and just as before the design is clear and it's a good plastic case. Would recommend. (The photo is my design of my dog, incase you wondered!)

The Phone Case I ordered is absolutely amazing. Very happy service was excellent. Definitely recommend

The turn around time is amazing, I've ordered two cases now, both times it estimated a week for delivery and they arrived 48 hours later. Amazing quality and exactly how they looked on screen

Excellent quality, service, price, and delivery - thank you

Love my phone case! Great quality & fits phone perfectly :)
Protect Your Phone with a Personalised phone case - and Make it Trendy !
Personalised phone cases are not much more expensive than a good quality celebratory card and yet lasts for so much longer.
Our feather-light photo phone cases are not just a cosmetic phone cover either. The tough case will protect your phone from an annoying case scratch or crack caused by everyday use.
If you're looking to design your own phone case, choose Pixa Prints, and here's how;
Check the phone model of your device.

Choose your premium case, the colour and whether Apple iPhone or Samsung.

Choose a design for the case from a comprehensive selection.

Add your own photo (or photos depending on the design chosen)

Place your order, sit back, and wait for it to arrive within a few days!
It's that easy!
Photo phone case
On average, people in the UK are checking their phone every 12 minutes, so with that much time looking at our phones why settle for a boring case when you could have a custom photo phone case of your beloved other half or pet. Upload your favourite photo and we will produce a personalised photo phone case that fits perfectly to your exact phone model.
Decorate your phone with the memories that mean the most to you with a personalised phone case. It's rare any of us are without our phones, so why not make it a portable piece of art as well with an image of your loved ones, pets or a beautiful holiday snapshot. You may choose to have your business logo and transform your phone into a unique marketing opportunity. Or how about your favourite sports team's logo so you can let everyone know who you support? The possibilities are endless. Let your imagination run wild with a wide variety of options when it comes to designing your perfect phone case.
Our range of cases provide your phone with scratch-resistant protection to withstand everyday wear and tear, while still looking stylish and unique to you. We can provide cases to fit all versions of the iPhone and the Samsung Galaxy range. Creating your new case is easy too – just upload your photo, settle on a template that suits you and you're done. In fact, deciding on which image to choose is the most difficult part.
Popular questions about personalised phone cases
We offer a wide range of cases to suit including; iPhone 5/5S, SE,
iPhone 6
,
iPhone 6 plus
,
iPhone 7
,
iPhone 7 plus
,
iPhone 8
,
iPhone 8 plus
,
iPhone X/XS
,
iPhone XR
. Our Samsung range covers the Galaxy S6, S6 Edge, S7, S7 Edge, S8, S8 Plus, S9, S9 Plus, S10, S10E and S10 Plus.
Yes, we have a wide range of pre-defined templates that allow for 1 photo to 12 photos. However, ur online editor allows you to add any number of photos should you wish to use more than 12. Although we find 12 photos is optimal given the size they will be when printed.
If you place your order before 7pm the case will be printed and shipped the next working day. We have express delivery options or standard Royal Mail 1-3 working day delivery.
We have own the factory in the UK. We take pride in producing our own personalised phone cases to ensure the highest quality print.
Our cases are precisely made to fit your phone perfectly. They are ultra light, less than 13grams, and add very little thickness to your device.