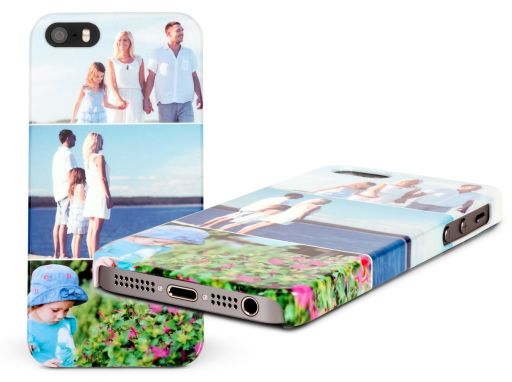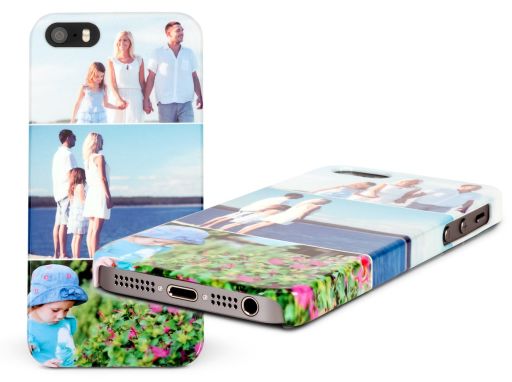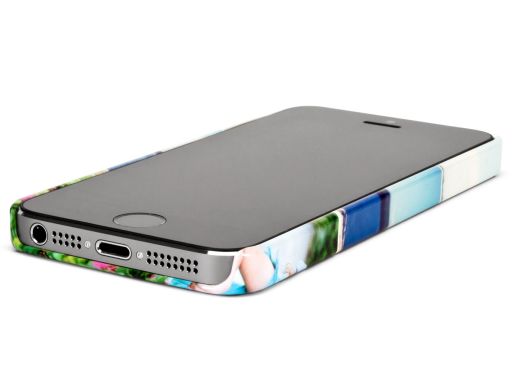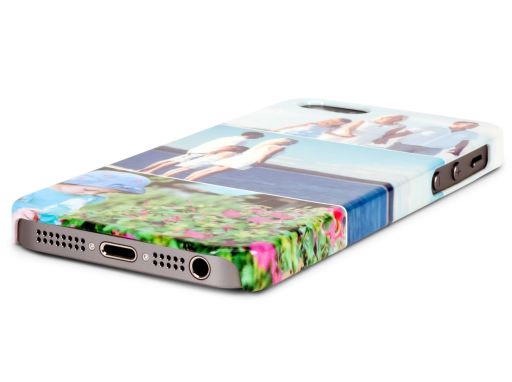 Personalised iPhone 5, 5s, 5se Photo Case
from £2.99, shipped Monday 2nd
100% satisfaction guarantee
Get your very own unique personalise iPhone 5/5s/5se photo case. Full 3D printing technology allows your photos to be printed down the sides of the case.
Cut outs at top and bottom and side for button/charging access
Feather light protective case
Scratch resistant
Gloss finish
Delivery information and costs for this product range;
Standard delivery - Royal Mail Non tracked service
Estimated 2 to 4 working days
from £2.99
Courier Standard - Parcel Force
Estimated 2- 4 working days
from £9
Priority Tracked - Royal Mail
Estimated 2 - 4 working days
from £7.98
Courier Standard - Parcel Force
Estimated 2- 4 working days
from £18.60
Priority Tracked - Royal Mail
Estimated 2 - 4 working days
from £7.98
Courier - Ireland
Estimated to 2 - 5 Days
from £7.14
Standard delivery - Royal Mail Non tracked service
Estimated 2 to 4 working days
from £2.99
Courier - Priority
Estimated next working day
from £6.60
Priority Tracked - Royal Mail
Estimated 2 - 4 working days
from £7.98
Customer reviews
4.9/5
Based on 185 customers
Arrived really fast, very well wrapped & although my picture wasn't that great it came up fabulous! I hope my sister likes it!!! It's her Christmas present.

This phone case is amazing! So much better than i thought it would be! I would definitely recommend this item! Great service and arrived quickly!

My design was small and intricate so I realised it might not have quite the level of detail once it was printed onto the phone cover. I realised wrongly. It's amazing. I smile every single time I look at my phone now because the cover is exactly what I wanted and, genuinely, I'm delighted each time I use it. Excellent product quality; excellent customer service; superb value for money. It really is a pleasure to be able write this review. I would recommend Pixa Prints to anyone.

Really pleased with my new iPhone case, had tried to buy one but didn't like any of the designs, it's beautiful and fits a treat.

I was over the moon with this phone case. So easy to do even a novice like me could do it. Definitely use pixa prints again and definitely recommend them. Thanks and keep up the good work

Very happy with this case very easy to design and it was delivered very quickly. Great quality and photos are very clear made a lovely gift for my mam.

The photo collage iPhone 5S case I ordered is fantastic quality and fits my phone perfectly. I ordered the case on a Thursday and selected standard devlivery. The case had arrived by lunchtime on the Friday for no extra cost. I can not fault the service and the product. I will definitely be ordering from Pixa Prints again.

Really pleased with this phone case for my Dad. The whole process was really quick and easy to do. The print quality is really good and the phone case fits excellently.

Easy to use site,fast delivery and good quality product.

I have never used your company before. From ordering and receiving this, I have then ordered lots of family photo calendars! I am really impressed that you get a text for every step of the way so you know what is happening with your order. I am impressed that you build points with every order and this can be exchanged immediately to knock money off your order, which I did to reduce postage cost. I am impressed with the quality of the products. I am impressed with the speedy arrival and a delivery I thought was arriving Christmas Eve has already arrived! Lastly, I am impressed with the quality of the products and how well my photos are on the products. I will definitely be using your company again!

Very quick delivery, bought as present and missus very pleased

I paid nearly £10 for this product but it feels really cheap for that price, thin plastic don't think it will last very long

Quick delivery and it looks exactly how I wanted it to

Whole process from selecting a photo to ordering a product really quick, simple and easy. Phone case arrived within a couple of days, quality of product and photo totally exceeded my expectations. No hesitation in recommending others to use pixaprint.

Very easy to order and speedy delivery. Would recommend.

i love my phone case the design and quality is exalent i have recommended this web site to my friend thank you so much.

Great quality, beautiful clear pictures. So easy to create as well. It will be a very well received Christmas present.

Great product. Came here within 1 day of me ordering it and no hassle whatsoever. Great company and would order again.

Great quality, easy to design & quick delivery - what more do you want :)

Easy to design layout and choose from your photo gallery. Case looks great and fits perfectly.

The case fit very well in the iPhone SE. Quality excellent. Picture resolution excellent. Simply I love it. I have use this service twice with no disappointments. Definitely I recorded this service.

Great product well made,wife really happy with it

Very happy with the outcome of the item.

Great product kept informed all the way from start to finish all in all brilliant will use again

Quick service and lovely product. Fits phone perfectly. The photo I chose was not even an original digital one - it was a photo taken in 1989! Love it!

So easy to order and prompt delivery. Excellent quality and superb fit.

Superb quality, fast delivery - i have no hesitation is recommending pixa prints - i will be using them again!

This product is fantastic The photo is really clear and the finish is a lovely high gloss

Excellent quality, easy to design, very quick turnaround, came after one day. Will definitely be buying again

Really pleased with super glossy case. Choose picture carefully with regard to where the space for camera sits.

Loved my personalised case excellent quality really happy will buy again highly reccomend!

Very easy to use web site. Delivery was very fast. Excellent finished product. Will use Pixa Prints again.

I got the iPhone 5 case for my SE phone and gosh it fits nicely. I've had others where it's just a little baggy. The quality is fab, feels lovely to touch. My last case (from elsewhere) seemed to scratch really easily but this is still perfect. I didn't use a photo, I used a digital image that I designed in PhotoShop and it came out beautifully. I also liked the user interface with being able to see where the edges were. (I did get the measurements from another site, it would have been nice to have known what the best size was). Looking forward to designing my next phone case and will get it printed here :)

What a fantastic job, I am thrilled with the reproduction of my photo especially as it was taken in 1973 (wedding photo), it looks brilliant and I have received many compliments. I will be using Pixa Prints again.

Very good finish fast delivery before Christmas could not ask for better service kept me updated all through making and delivery

Would fully recommend this company the phone case I ordered was excellent

Very pleased with product

It is exactly what to expect, it always arrive on time and it is of very good quality

Love it, pictures look great and is very good quality item

Very clear pictures, smooth finish, it looks very good but it's plastic so not sure if it will protect the phone from accidental drops or scratches will see in time

Excellent quality photos. Really happy with it

Great designs and arrived really quickly.

This worked well with the product

Pretty easy to design, very promptly produced and delivered and really good quality (better than another I bought from a different company and cheaper too!). It was a gift and the recipient was delighted

Quick and easy to make, fast delivery!

Love personal photo on my phone. Great quality and fit

Really pleased with the customised case, it was easy to configure and it looks amazing. Great quality print making colours really vibrant. Fantastic! Will order again!

Nicely made and a good stocking filler. Difficult to get an idea of the back photo placement from the web page as the sides also show ..it isn't totally clear how it will look in advance.

I can not believe how clear all the pictures are!! I looked at all the reviews before purchasing the case and I can see why everyone I looked gave it 5* its incredible! I love my case, thank you so much!

This quality of this phone case is amazing, very impressed

This product was exactly what I needed in my time of desperation for my friend's Birthday; it was easy to create, buy and came in perfect time. The quality of the image I requested to be put on the phone case was great, leaving me satisfied in going my friend with confidence. Thank you!

Amazing quality and photo case is lush. Was a gift for my daughter with her favourite people on it. She absolutely loved it.

great price, good quality and quick service.

Gladly use again when I upgrade :)

Great product at a fantastic price. I was really impressed how quickly I got the product which is great for my business.

Lovely glossy finish, absolutely brilliant.

Really clear image, lines and colours; good solid case that fits perfectly.

So happy with my phone case, very good quality and fits securely. Pictures are excellent. Extremely fast service. On the whole can't fault at all, many thanks

Really easy to use and design. Great product and very fast delivery. Ordered on Wednesday and delivery was stated as following Tuesday. Arrived in the post on Friday. Very happy.

Able to upload, adjust and position photos very easily - can really personalise the product. Notified via email of production & shipping progress, which was reassuring for me as it was a gift. Finished product looks fantastic. Photo quality is great.

It's a great phone case and great quality! The only thing is that I bought it for my boyfriend and the day after I ordered it, he wrecked his phone and there's no way to return it obviously as it's personalised...forcing him to buy a 5s again so he can keep the case!

Can't beleive how well it turned out pictures are crisp looks absolutely amazing!

The phone case is great quality, I love the fact the picture is printed all the way round the case (including the edges). We received the order very quickly: from order to receipt, it was only 3 days. It was very easy to design and order, even fun! As far as packaging goes, there was no danger of damage, it was so well packaged. All in all, it was a good present idea, a great website to deal with, and we will definitely use again.

Perfect, my dad loved it.

Phone case lasted quite a long time, photos looked amazing quality.

Great quality! Very quick service.

I'm happy with the quality of the product, how easy it was to design, how I was kept informed with the progress of my order, and the fact that it was delivered on time

Extremely happy excellent quality fast delivery this my 5th phone case

I have bought these from other sites previously at twice the price I paid here, and the quality is just as good. I'm really pleased and will definitely use Pixaprints again. The photos are clear, good quality and communication from purchase through to delivery was clear and easy to understand. EXCELLENT.

Really impressed with picture quality on this phone case, so happy with it!
100% satisfaction guarantee
High quality printing
Fast delivery ,
shipped by Monday 2nd