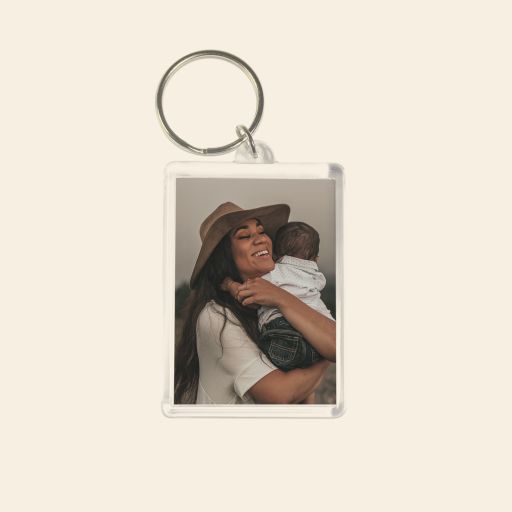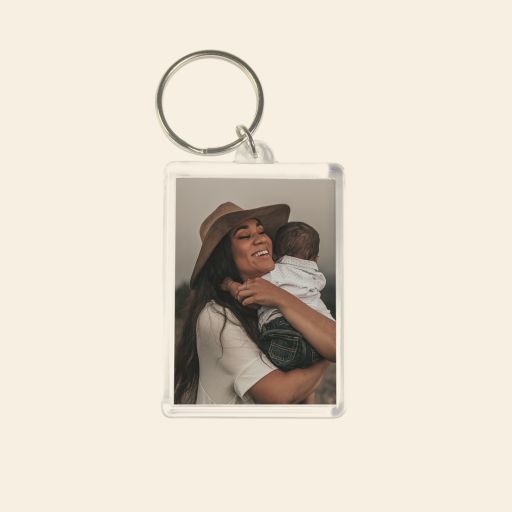 Personalised Photo Keyrings
100% satisfaction guarantee
A great gift for keeping that memory of someone special with you. Photo printed on silk art paper both sides and placed inside the photo keyrings.
Come as pack of 3
5 x 3.5cm photo size
High quality keyring
| | | | |
| --- | --- | --- | --- |
| Qty | 1-3 | 4-8 | 9+ |
| 5x3.5cm | £6.20 | £5.60 | £5.10 |
Delivery information and costs for this product range;
RM standard Non Tracked service
Estimated 3 to 5 days
from £2.99
Parcelforce Tracked Courier Service
Estimated 2 to 3 days
from £9
Royal Mail Special Delivery
Estimated 1 to 2 days
from £9
Priority Tracked - Royal Mail
Estimated 3 to 5 days
from £7.98
Parcelforce Tracked Courier Service
Estimated 2 to 3 days
from £18.60
Priority Tracked - Royal Mail
Estimated 3 to 5 days
from £7.98
Courier - Ireland Tracked service
Estimated 2 - 3 Working days
from £7.14
RM standard Non Tracked service
Estimated 3 to 5 days
from £2.99
Instore Collection - Banbridge
Mon-Fri 9am -3.30pm
from £3
Courier - Priority
Estimated next working day
from £6.60
Priority Tracked - Royal Mail
Estimated 3 to 5 days
from £7.98
Courier - Parcel Force - Highlands & Islands
Estimated 3-4 working days
from £18
Customer reviews
4.9/5
Based on 47 customers
I was very happy with the keyrings and the photo quality.

Brilliant key ring. Would recommend

I like this product, but would like to be able to have two different photos instead of being restricted to just one. Also, seems a shame to have three identical key rings - would it be possible to offer a key ring package with three different keyrings?

Sturdy looking keyrings, very pleased.

Would recommend pixa prints to anyone super quick delivery, very easy to design. 100% what I wanted.

Prompt and professional service

fantastic service and quality from this company.

These keyrings came out perfect definitely recommend this product and will be ordering more in the future x

excellent quality very happy

Great little Xmas extras fast delivery easy ordering

Really good product, printed on both sides which surprised me at the price, and you get three, means that I can give two other lucky people one.

Really happy with my product I brought a key ring for my nan with a picture of her Mum on ans the quality was unbelievable! She loves it.

Would have loved to be able to tweak design a bit. Text colour was not visible enough and thought advice could have been given before print. One of your guys helped me but you can'tell do much about photos. Having said that it served the purpose. Thanks

Discovered Pixa Prints website and was delighted to see they offered 3 key rings under £5. Less postage. Submitted a photograph, and they did the rest in quick time. I was very impressed with their quality of service, including the packaging, and the key rings with photograph attached are excellent value for money, compared to what you would pay for one. I highly recommend Pixa Prints and will use them again.

This was a replacement product as the original was faulty. Can not fault the customer service and the product is perfect this time.

Not happy with last lot I got they weren't as dark(in color) as the others so now I've loads of keyrings all diff colors so can't use them will have to find somewhere else to get them

Good quality and easy to order. Good customer service!

Loved it! Really good quality and reasonably priced

Ordered Key Rings for 1st time. Came quick in post very pleased with how they came out.

Easy to design, arrived within 2 days of placing order!

Quick delievery, I loved that the image was on both sides of the keyring. Such great value.

The Keyrings were great! Received very quickly and look really professional. Will order some more.

I'm very please with my keyrings, good price and arrived quickly

Will be ordering again very soon ! Thankyou this product is fab !

Order processed and product delivered quickly.

Great quality product and great customer Service! :)

The key rings I ordered turned out well even though I didn't take into account how small the photo would become. It sounds like an obvious point, but I would be careful to select a photo of one person or a close-up rather than a group photo as I did to get a better result. Still, it was great value to get 3 keyrings for one low price.
100% satisfaction guarantee
High quality printing
Fast delivery ,
shipped by Tuesday 5th
More about Personalised Photo Keyrings
Keep your loved ones and cherished memories with you at all times with a personalised keyring. Printed on silk art paper on both sides, these high quality keyrings come as a pack of three, so you can share them with others. Each keyring measures 5cm x 3.5cm, providing plenty of space to feature your favourite memory.
They make a fun stocking filler, wedding favour or gift, and can be created quickly and easily with our online photo editor. If you've got a birthday party coming up, why not order a selection of different photo options to use as gifts for guests? Alternatively, use them as marketing materials by uploading your logo to promote your business or to give as thank you gifts for an event or workshop you've hosted. There's even an option to add a bespoke message to your image if you wish, to make the keyring even more personal.
You'll never mix up your keys with anyone else's again, plus it's a great way to make sure your kids don't mix up their book bag or rucksack at school by having a keyring attached so they can easily identify which is theirs. Perfect for newlyweds, new parents and grandparents, or for Mother's and Father's Day, these keyrings are a great way to take your favourite photos with you wherever you go.